With the Big Five in professional tennis aging quickly, which of the array of youngsters would take over the reins as the elite game's leader?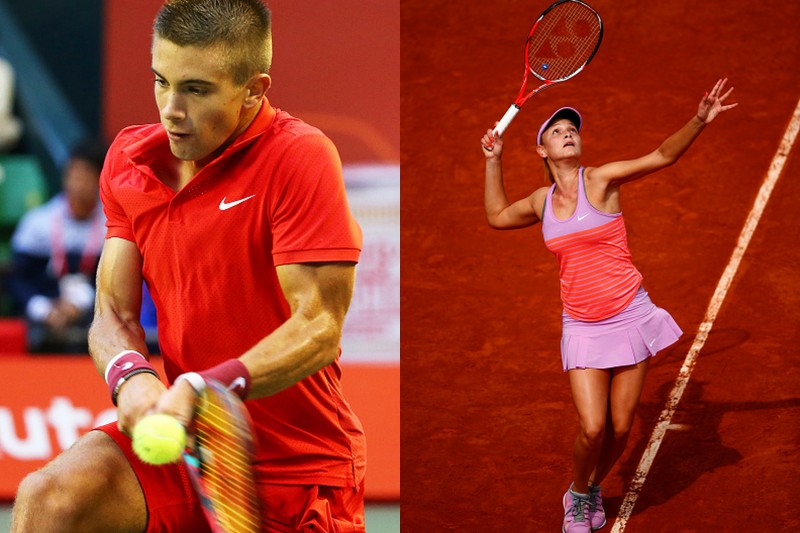 Roger Federer and RafaNadal showed that they still have what it takes to play at top level even for the next two to three years. Novak Djokovic, Andy Murray and Stan Wawrinka who have won majors and surpassed the duo, are also fast aging.
The Big Five are all in their 30s and the young stars are already getting set to take over the baton. The Federer-Nadal run was and still is incredible especially in modern day athletics. Djokovic proved to be a serious threat as they slowed down but he himself has slowed down while the Big Two picked up this season. Next season is already showing signs of a real battle for dominance as the Big Five all return to action.
Coach John McEnroe, a former World No. 1, coached a team at the Inaugural Laver Cup. There are speculations that he is gearing up to train the next generation of stars that would take over from the Big Five. Nick Kyrgios and Jack Sock partnered against Federer-Nadal and it was quite a game. McEnroe showed he could motivate young guns for greater success.

Kyrgios has admitted that he could be poorly motivated at times in games and that he does not love the game that much. With McEnroe who faced similar challenges during his day, they seem to have an understanding and it is already showing in the game of the talented Australian.
Twenty year old Alexander Zverev and 18-year old rising star Denis Shapobalov are already facing immense pressure to get their game top notch and lead the next generation of stars. When they line up to play, the crowd gets enthusiastic, wanting a surprise over the veterans. For now it remains unclear who would take over from the seniors as the Big Five keep pushing.